Blog
The latest expert opinions, articles, and guides for the Java professional.
Just as the roads were starting to freeze over in Estonia, the tiny, northern-European country that keeps popping up on the global innovation radar, 25 tech experts met to discuss the upcoming year.
This group, which included investors, CEOs, engineers, advisors and journalists, put together a lineup of the most influential thought leaders and IT companies in Estonia to watch in 2012. Having won three awards in 2011 alone and attracting the attention of Bain Capital Ventures in the USA, ZeroTurnaround was selected as the #1 Estonian IT company to watch in 2012.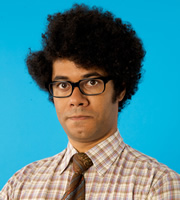 IT experts voted ZeroTurnaround #1 company to watch in 2012Sten Tamkivi, Director of Product Focus and Catalogue Operations and General Manager of Skype in Estonia and Advisor to the President of Estonia said (translated from Estonian), "We will see in 2012, how smoothly gears change from [Webmedia to Bain Capital Ventures]. Looking from inside, I like the joyful geek-culture that can be seen beyond the borders of ZeroTurnaround; a team with 50-100 people is just about the size where soft values and unique culture helps the company go further and not break down."
Undoubtably, 2011 was "the year of JRebel", winning the Duke's Choice/Oracle Innovation Award, JAX Innovation Award and Estonian Innovator of the Year Award all in 2011. A visit from the President of Estonia to the company's offices confirmed ZeroTurnaround's position as a major innovator in the field of Estonian IT.
In 2012, ZeroTurnaround will focus on introducing LiveRebel to operations teams all over the world, in an attempt to help companies see their Continuous Deployment/Continuous Delivery goals come to fruition.
This year will also see the company investigating what makes developers tick. ZeroTurnaround recently launched a survey to get at the heart of how coders spend their time at work, plus which tools, technologies and employment conditions increase or decrease productivity, stress and work satisfaction.
**Teaser: The average developer spends less time writing code each week than one might think. The survey can be found here: http://0t.ee/prosurvx12
According to Taavi Kotka, Managing Director of Webmedia Group, Estonia, it is difficult to call ZeroTurnaround a 'startup' anymore, but a company that needs to follow an aggressive vision and product goals. "If the ZeroTurnaround team will manage to do this, they will be Estonia's highest valued software company by the end of 2014."
Estonia is pushing hard on to become world-leaders in IT innovation, setting up programs (like e-Estonia, a pet project of the country's president) that make it easier for people to create their own startup. ZeroTurnaround is proud and honored with it's recognition as the "#1 Company to Watch in Estonia in 2012".
No Responses
No comments yet.
RSS feed for comments on this post.
Leave a comment