Blog
The latest expert opinions, articles, and guides for the Java professional.
Tallinn, Estonia and Boston, Massachusetts, April 4th, 2017, ZeroTurnaround, creators of Java development tools, JRebel and XRebel, announced today that their Android development tool, JRebel for Android will be available for free. For Android developers who require enterprise-level capabilities, ZeroTurnaround is providing a comprehensive solution for them with JRebel for Android Enterprise.
A couple of months ago, we released our annual Developer Productivity Report, where we looked at the results of asking Java developers about what tools and technologies they use. Among all kinds of cool findings, like what IDE is the most popular, whether microservices offer a salvation from solving hard problems, and so on, we got the data about the web frameworks our respondents use.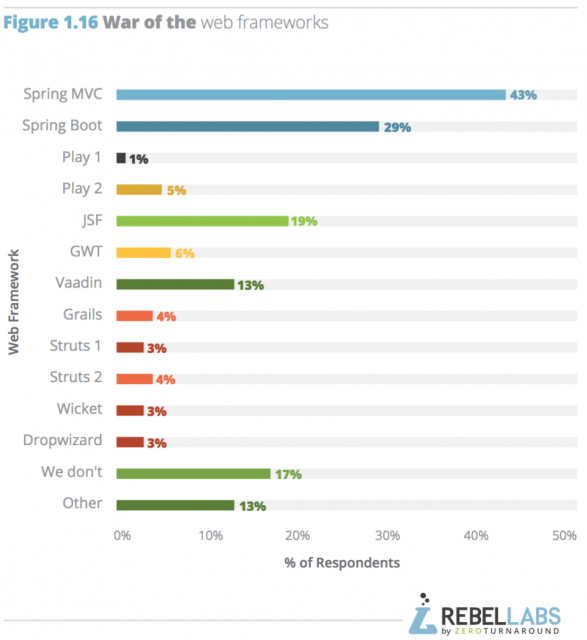 We saw that both Spring and Java EE are pretty popular choices, and the general consensus is that both are quite excellent. That realization made us ask a deeper question. What components of the platform do you actually use?
In this post we analyze the data we gathered to answer that question